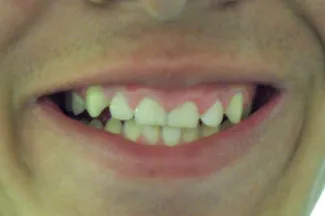 Before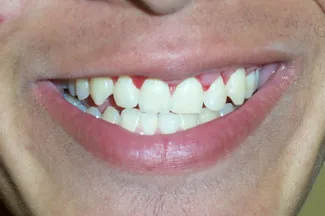 After
Some people have a smile that appears "gummy". Sometimes, as it was with this patient, all that is necessary to correct this appearance is one minor surgical procedure which simply raises the gumline.
---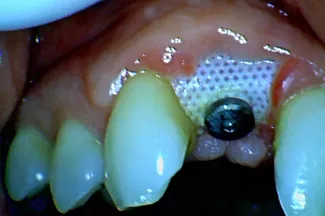 Before

After
For most people, as it was for this patient, losing a front tooth was most traumatic. In many cases, as in this case, the infection around her tooth caused her to lose bone there. In this case, Dr.Domenella was able to treat her with only one surgical procedure, where he did grafted bone and placed the dental implant simultaneously. The white material is a special synthetic barrier needed for her bone to properly grow around the implant. This photo is 4 weeks after surgery. She wore a removable temporary tooth during the healing time. She was able to have a temporary crown on the implant 2 months after the surgery. The next photo is of the final crown, which had been placed 10 months after surgery.
---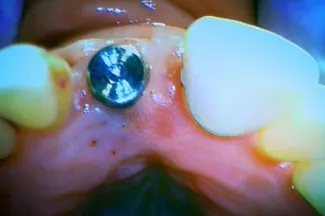 Before

After
---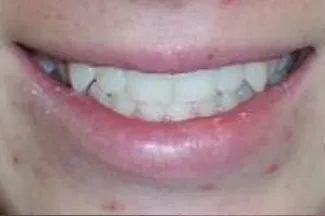 Braces-Before

Braces-After
---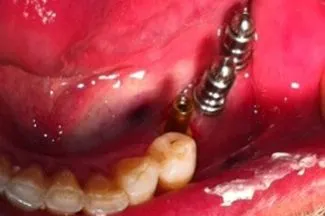 Before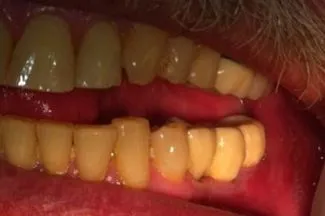 After
(First Photo) We use the metal fixtures attached to the implants in order to get a highly accurate impression which is used by the laboratory to fabricate a prosthesis.
(Second Photo) This is a view of the temporary prosthesis cemented in so that he can chew with his new implants while the lab fabricates his permanent prosthesis.
---